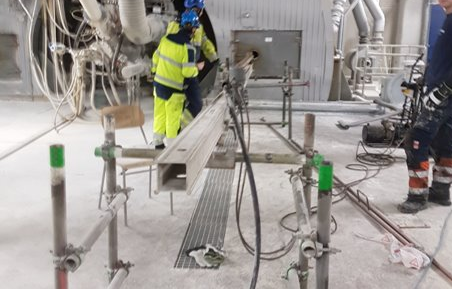 A hydraulic robot is a profitable and a safe method for cleaning radiator compartments in the lime kiln of pulp mills. Having previously worked manually with a jackhammer and a vacuum cleaning truck inside the oven, the work is now done completely without entry.
The exposed environment in the lime kiln has previously posed a risk to the operators, mainly from the point of view of corrosion burns. With the rig, the operators stand outside and control the entire cleaning process in a safe working environment.
The method has also reduced significantly the total cleaning time, including the cooling time of the oven, from about 36 hours to a total of 8 hours. The technology is customized for each assignment and used by Delete for several customers.
More information about the work method:
Timo Rantanen
Field Manager
p. +358 44 3500360