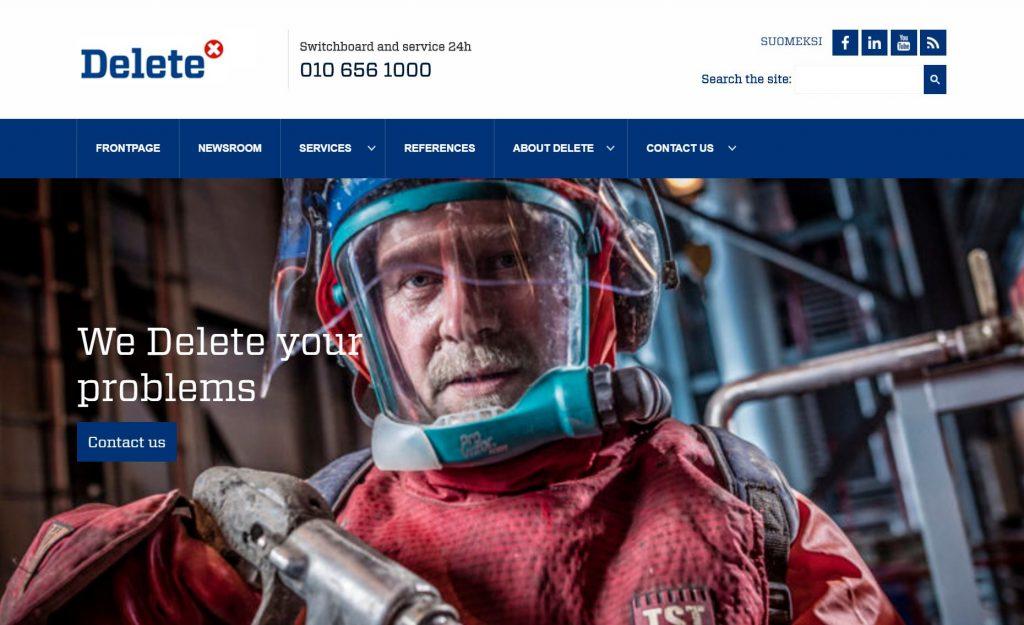 Our new website comprehensively presents our main services and the related reference points. On the main page, you can read about the latest happenings and can also read articles from Delete magazine, just as on our blog. The website also gives comprehensive information on the Delete group.
We have also updated our contact details. On the front page, you can search directly for contact details by name, title, or service, amongst other options. In addition, in the top right-hand corner of each page there is a search function for our contact details for each site, arranged by service. The contact details page also provides information on all our sites, along with other information.
We are eager to know what users think of our new website and we warmly welcome your feedback! Let us know what you think directly through the website using the Contact Us form or by using the chat function or by sending an email to info@delete.fi. 
We hope you find delete.fi helpful!