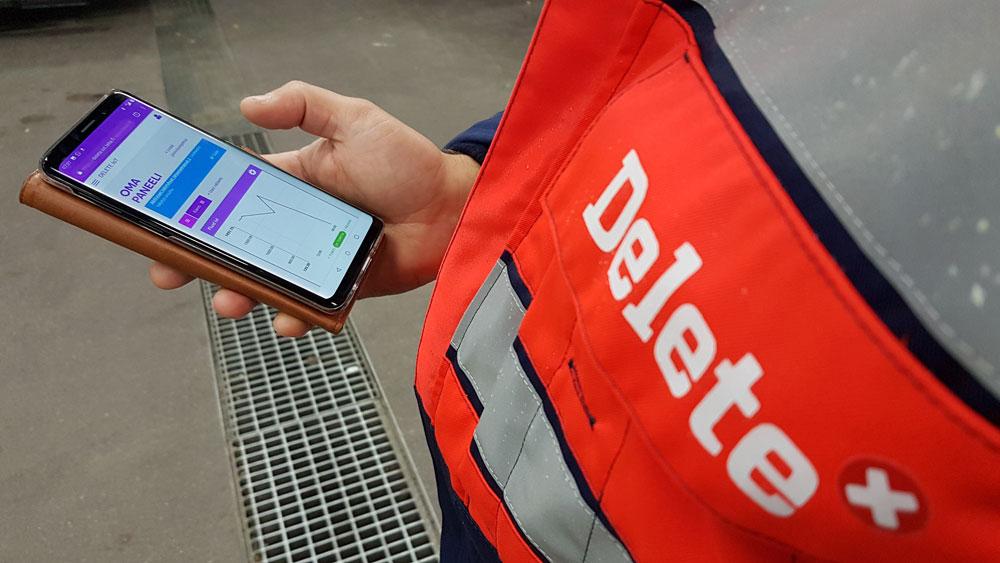 Delete, Telia and RD Velho trial NB-IoT for predictive maintenance in Finland!
Delete is piloting new application areas for NB-IoT technology in the Helsinki and Tampere regions. For the first time in Finland, smart sensors monitor the maintenance needs of grease separator sumps in restaurant sewers and sand separator sumps in a car washes. In the future the same technology can be used for other kinds of properties, too.
NB-IoT, part of the 3GPP suite of 5G technologies, makes it possible to connect thousands of sensors and devices to the network within the reach of a single base station. This technology helps to avoid surprising unexpected service breaks for example in restaurants or and car washes by enabling predictive maintenance. NB-IoT does not require additional network installations, as it utilizes existing 4G and forthcoming 5G networks.
Delete, one of the leading environmental full-service providers in the Nordics, is partnering with RD Velho and Telia to pilot the new technology with their customers. RD Velho is responsible for the sensor development, and Telia provides the access network, cloud service for the data and the user interface.
"Sudden maintenance and emptying needs are expensive for the companies and disturbing for their customers. Commonly there are irregular breaks in the service due to separator sumps getting suddenly full sewers getting blocked. In the pilot, we are studying how NB-IoT can help us with preventive actions. We are also using the pilot to develop sensors for a number of different use cases", says Development and HSEQ Director Markku Salminen, Delete.
In the pilot, NB-IoT sensors are installed in three distinct locations. One in the grease separator sump at the Stockmann department store in Helsinki and two in sand separator sumps of car wash lines at Neste gas stations in Tampere. These sensors monitor the maintenance and emptying needs, which are hard to predict.
"The sewage from both restaurants and gas stations contain sediment that is stored in separator sumps built for this specific purpose. With the installed sensors, we can follow the amount of sediment in the sumps in real time and prepare for the next emptying round well in advance.", Salminen continues.
Delete empties hundreds of separator sumps monthly, usually at a very short notice with limited room for planning. The goal of the pilot is to come up with renewed ways of working that helps to cut down the number of urgent and critical maintenance visits, develop more planned service processes and models, cut costs by e.g. optimizing logistics and as a result improve the business of the customers.
"The pilot properties were carefully chosen to address the market demand and our ambition is to copy the service to other similar locations. The NB-IoT technology and different sensors enables utilization of the service for a variety of separator sumps and also for example in sewage pump stations".
For more information:
Markku Salminen, Development and HSEQ Director, Delete, tel. 0400 786 860
Dan-Olof Palm, Sales and Development Manager, Delete tel. 040 586 8400
Mikael Sundholm, Business Manager, Telia, tel. 040 302 4805
Juha Lyijynen, Head of IoT, RD Velho, p. 044 063 6500